Climate tech company FISA launches all-in-one ESG software

Munich/Potsdam – 24 June 2022 Financial Software Architects GmbH (FISA) receives seven-figure seed funding for its all-in-one ESG software Envoria (Environment Social Governance). The round is led by experienced investors from the sustainability, regulatory and consulting sectors. Venture capital firms Brandenburg Kapital, a subsidiary of Brandenburg's development bank ILB, Bavarian Sustainable Capital and fino ventures participated.
New, far-reaching disclosure requirements for sustainability metrics are at the top of the European Commission's agenda, and thus of more than 200,000 affected companies. Regulations ranging from the EU Taxonomy and the Supply Chain Sourcing Obligations Act to the obligatory calculation of greenhouse gas emissions are forcing companies to collect, qualify and disclose data from the areas of environment, social affairs and corporate governance. However, the timely fulfillment of these disclosure obligations confronts companies with enormous challenges, particularly in view of complex and constantly updated regulations. FISA's mission is to provide the business community with Envoria, a simple and flexible yet comprehensive software solution that maps all current and future sustainability reporting requirements across industries.
"With Envoria, we already fully cover all adopted regulations, whether EU taxonomy, European Sustainability Reporting Standards (ESRS) or supply chain law. Envoria is modularly designed as an all-in-one solution and can be flexibly adapted to a company's individual needs without any programming expertise. In addition, our team of auditors and software developers ensures that new regulations are covered in a legally compliant manner as soon as they come into effect," explains Sven Schubert, CEO and co-founder.
The SaaS solution is designed to cover the entire process, from data collection and report
generation to updating in subsequent reporting years. At the same time, extensive guidance
is integrated, enabling even newcomers to get started quickly and reliably with audit-proof
ESG reporting.
"We invested in FISA because the Envoria solution helps companies to efficiently manage the complex ESG transformation and accelerate the path to sustainable business. We are convinced that the founders Sven Schubert, Thimo Brinkmann and Stefan Siemers have the potential to grow Envoria into the leading ESG solution in Europe," adds Katja Kühnel, Senior Investment Manager at Brandenburg Kapital.
Headquartered in Munich and Potsdam, FISA has 20 employees and intends to use the received funds to strengthen its development team and to build up a sales network.


About Financial Software Architects GmbH

Envoria is a brand of Financial Software Architects GmbH, which was founded in Munich in 2018. Envoria's current focus is on covering the new regulations under the EU Green Deal. This is a concept presented by the European Commission that aims to reduce net greenhouse gas emissions in the European Union to zero by 2050. Envoria covers the requirements of the EU Taxonomy and the CSRD (Corporate Sustainability Reporting Directive), as well as the world's most widely-used sustainability standard, the GRI (Global Reporting Initiative). Envoria is one of only a few solutions that have been audited and certified by the GRI. In addition, reporting according to the CSRD (Corporate Sustainability Reporting Directive), as well as according to the SASB (Sustainability Accounting Standards Board) specifications and the Supply Chain Act is possible.
In addition to the Envoria sustainability reporting software, the FISA team has also developed Contavio, a software solution for the efficient mapping of International Financial Reporting Standards (IFRS). FISA has already been able to win over well-known companies from the DACH region and EU with the Envoria and Contavio software solutions, including a DAX group. The company has a strong network of partnerships from the consulting and auditing sectors, in the context of which joint projects such as lectures and webinars take place on a regular basis.
For further information, visit: https://www.envoria.com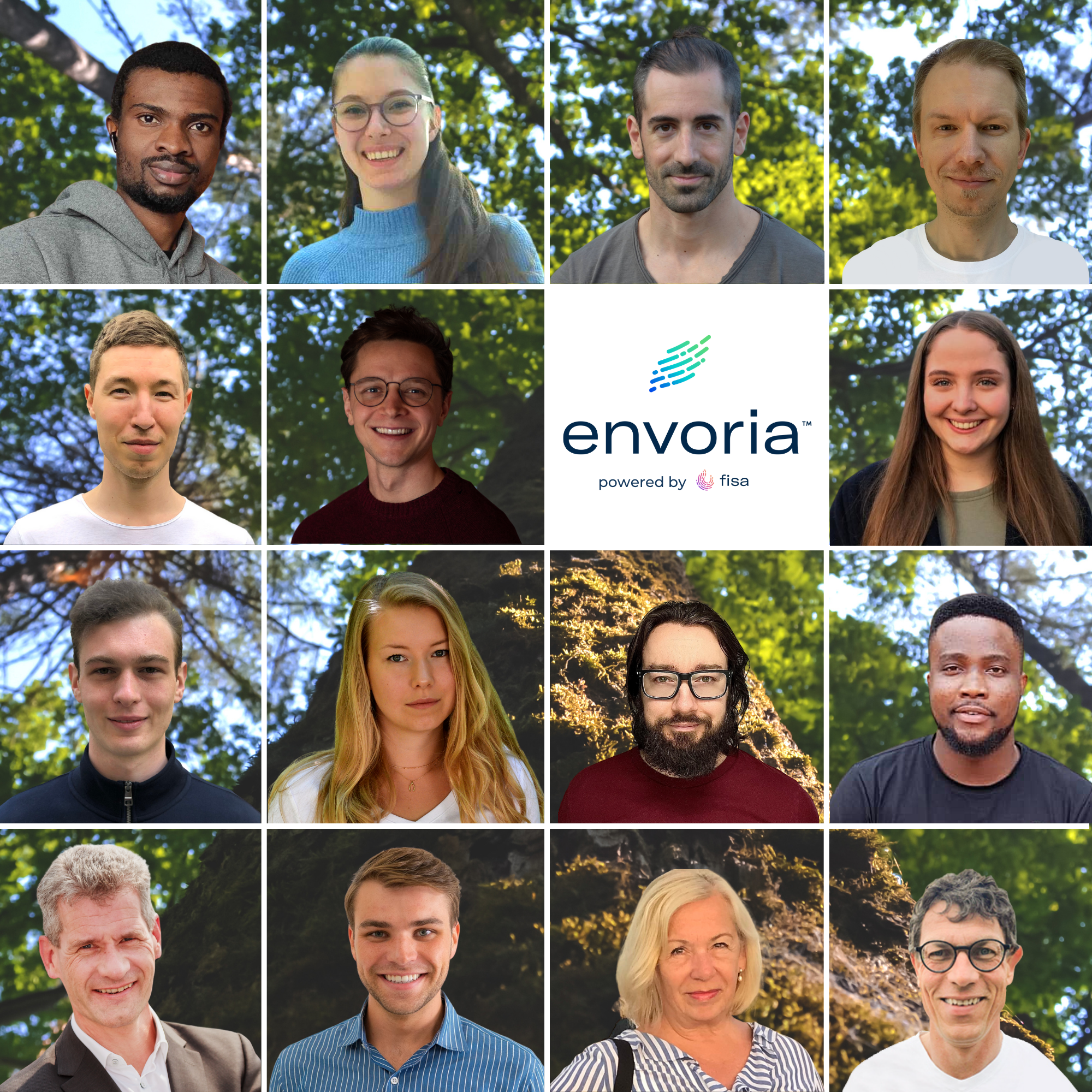 About Brandenburg Kapital GmbH / ILB

Brandenburg Kapital GmbH is a subsidiary of the Investitionsbank des Landes Brandenburg (ILB). Since 1993, as the venture capital arm of ILB, it has supported Brandenburg-based companies by acquiring equity stakes and equity-like investments. As a public venture capital company, experienced lead investor and active partner, Brandenburg Kapital ensures a strong equity base for start-ups and small and medium-sized enterprises in the State of Brandenburg on the basis of a stable group environment. The Early-stage and Growth Fund is currently available in the amount of around 100 million euros for this purpose. The funds for the Brandenburg Kapital fund, which was set up on behalf of the Brandenburg Ministry of Economics, are currently provided by the European Fund for Regional Development and by the ILB. Through ILB's investment activities, 244 companies have so far been supported on their growth course with around 275 million euros. In addition, private investors have invested more than 600 million euros in the companies to date.
For more information, visit: www.brandenburg-kapital.de


About Bavarian Sustainable Capital GmbH

Bavarian Sustainable Capital, based in Munich, has been supporting young, ambitious companies that contribute to a sustainable future as a venture capitalist and partner since its founding in 2019. Bavarian Sustainable Capital invests its own funds for this purpose and works in partnership with its investee companies.


About fino ventures GmbH

The fintech company fino was founded in Kassel in 2015 and is a provider of innovative B2B SaaS business models. fino develops solutions that inspire people and sets standards through digital and data-based business models in the areas of bank account mining (FinTech), invoice management, document analysis (DocTech), KYC/money laundering (RegTech) and property tax (TaxTech). Through fino ventures, fino is continuously expanding its data ecosystem through strategic investments and provides entrepreneurial support to young startups as a mentor, business angel or impulse provider on all topics related to founding, business model and scaling.
For more information, visit: www.fino.group and www.fino.ventures